The year might have ended but the list are still coming. Here is my top 12 television series of 2019.
12. The Marvelous Mrs. Maisel (2017 -) Season 3
This season of The Marvelous Mrs. Maisel had a slow start to it and a couple subplots that dragged on a bit but by episode 3, the season really kicked it into high gear and took flight (literally). I'm not sure if I enjoyed season 3 as much as season 2 but it definitely had some great moments. Unfortunately, we lost one of the best characters this season, Midge's apartment, and the show isn't quite the same without it. But it seems like the creators know how important that setting is and that by the next season, she'll have it back. Joel's storyline this season wasn't really as compelling as his other seasons and I found the beatnik subplot for Abe to be pretty disappointing. But I definitely enjoyed this season when Midge hits the road and gets to Vegas and Miami, and the ensuing conflict that arises in both locations. Midge and Susie's time on the road took up four episodes – that's almost half of the season and I honestly enjoyed the change of scenery and pace that this season delivered. I loved Midge's parents living with Joel's parents and how crazy it drives Abe and Rose. The Weissman's storyline gets even better when they too take a jaunt to Miami to get away from Moishe and Shirley Maisel's absurd antics. Even Jane Lynch's Sophie Lennon had a funny season; she's finally less of an antagonist towards Midge and more of a pain to Susie as she tries her hand at managing the eccentric actress. Lennon tries to breakout her 'serious' acting chops in a theatre performance with Cary Elwes' Gavin Hawk, with many obstacles along the way. Luke Kirby once again delivers a stunning performance as Lenny Bruce and the date night in Miami with Midge was a highlight of the season for me. They're like two star crossed lovers that just can't find the right place to be at the right time. It seems like they're really setting Midge up for tragedy when Lenny Bruce inevitably meets his fate in 1966 and yet, I'm entranced by their 'will-they, won't-they' type relationship even if it's damned. The season ends with a tough lesson for Midge to learn and while it wasn't as satisfying an ending as the other two seasons, it definitely leaves me wanting more.
11. Stranger Things (2016 -) Season 3
Stranger Things season 3 was unlike anything we had seen before in the Stranger Things universe. Unlike the previous 2 seasons, this one took place during the summer and allowed us to experience what summer vacation was like for the small town of Hawkins. I honestly enjoyed the 80's vibes from this season a lot differently than I did the other seasons, specifically because this season was meant to be a lot of fun compared to 1/2 and it was less intense horror like the other seasons. The soundtrack itself reflected this; like Max and Eleven's trip to the mall which played to the tune of Madonna's Material Girl or even the trailer of the season, which used The Who's Baba O'Riley as a way to show the audience just how different these characters have become in their teenage years. Max and Eleven's evolving friendship itself was a big highlight for me this season; it was so great to see Eleven enjoying being a regular teenage girl and not just some otherworldly being that is reduced to a weapon in order to defend the boys. Even Noah Schnapp's Will Byers got to have a fun time this season instead of being abducted or plagued for most of the season like the first two. To be fair, he didn't enjoy the fact that everyone was growing up around him because he just wanted to play D&D like the old days, but I found his conflict a lot more fun and cool this season – especially because he literally becomes 'Will the Wise' just like this D&D character. Mike and Eleven's evolving romance was another great highlight this season, especially Hopper's reaction to his surrogate daughter growing into being a teenager ("keep the door open 3 inches!") The 3rd season took the conflict up to 11 by having the stakes be incredibly large compared to previous seasons. Invading Russians trying to get their own access to the Upside Down, Bodysnatcher type monsters and a Terminator type antagonist was among the conflicts this season and these are only the physical ones. Emotionally, the conflicts were very heartbreaking as we got to see the inner turmoil of the new asshole in town, Billy Hargrove. We also got some kickass team-ups and new characters including the cherry Slurpee loving Alexei and Maya Hawke's badass Robin. Of course, Steve's storyline this season was once again incredibly well done and was possibly the best part of season 3. This time he teamed up with his coworker Robin, along with Dustin and Lucas' sister Erica in order to investigate the covert Russian spies beneath the mall that he works at. The end of this season was incredibly heartbreaking and I definitely shed multiple tears during that final eulogy that Hopper leaves to Eleven… Just kidding! Of course, Hopper is still alive, we didn't see him die on-screen and any savvy viewer would know that if we don't see them die, they're definitely still alive. I'm looking forward to seeing what the Duffer Brothers' do with Hopper (I'm thinking he definitely got abducted to Siberia) and the rest of the gang in season 4.
10. Barry (2018 -) Season 2
While the first season of Barry was a bit hit and miss for me, and a lot more of a slow burn, season 2 really took it up a notch. Barry as a character is far more enjoyable in the sophomore season of this series and I found the show far more hilarious as well. Barry is less awkward this season compared to the first, and this change makes his character far more enjoyable. Yet this season definitely gets very personal for Barry – confronting his gruesome decision by the end of the first season and having it come back to bite him in the ass was incredibly tense and gut-wrenching. There are a few standout episodes this season (What?! and Ronny/Lily are two extremely tense and hilarious episodes) and I definitely found the second half of the season impossible to stop watching, it was just so intense and addictive. Anthony Carrigan as NoHo Hank is also incredibly funny this season both in terms of his conflict with Barry and with the rivalling Latino gang. Stephen Root does another fantastic job this season, being both ally and antagonist to Barry, the latter especially towards the season's end. Root can be so friendly yet so conniving and dastardly at the same time, he really does have an incredible range as an actor. Henry Winkler does a divine job this season both comedy and tragedy wise. His conflict with the love of his life going missing is extremely sad but the ending cliffhanger involving him and Barry has you begging for more. I cannot wait until the next season comes out.
9. The Rising of the Shield Hero (2019 -)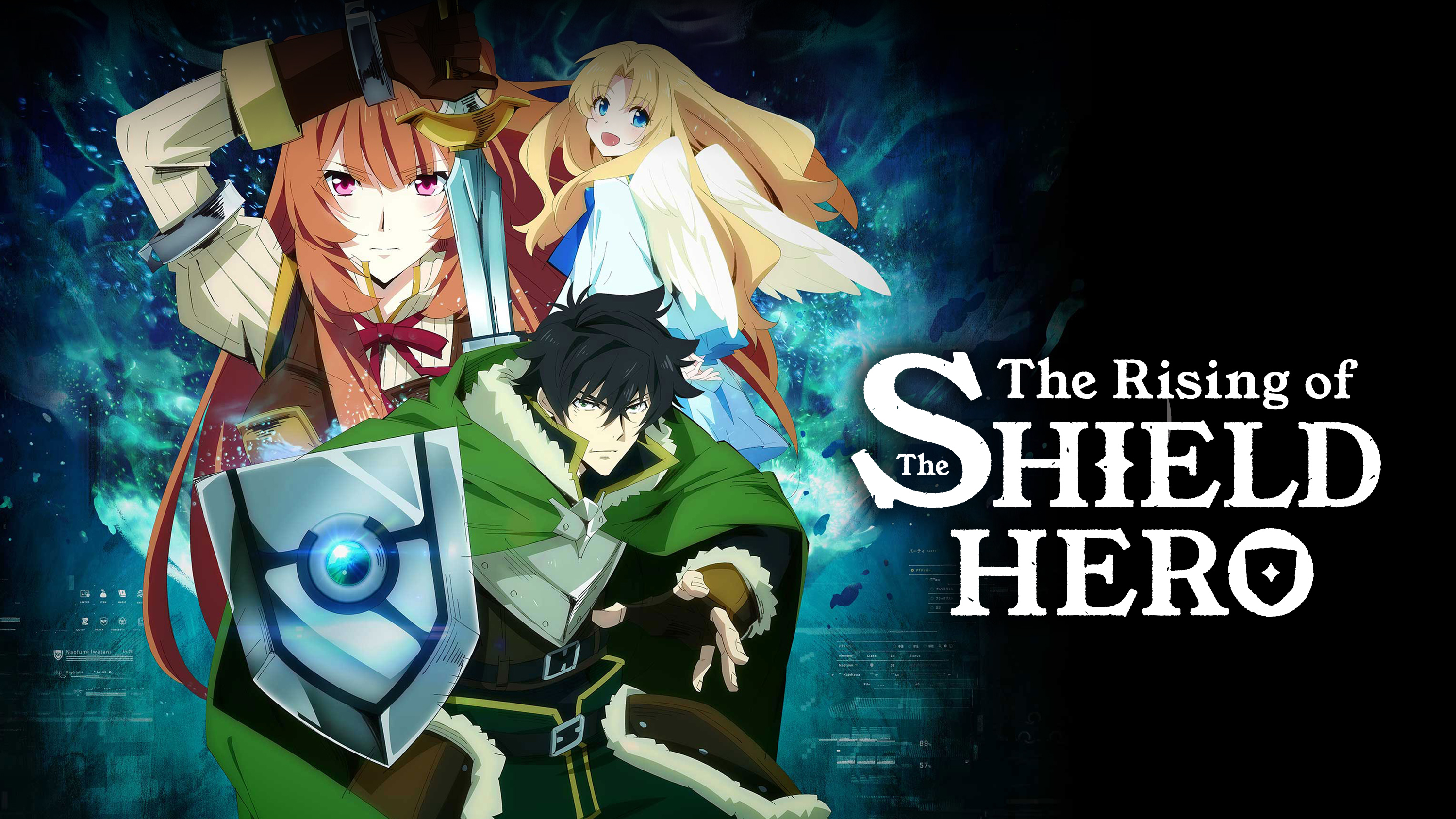 The Rising of the Shield Hero is your typical isekai anime series with an incredibly unique story. An otaku Japanese youth, Naofumi Iwatani, is transported to another world that is very similar to your standard RPG and he must gain strength in order to help the world fight off monsters that are terrorizing the people. But that's really where the stereotypical nature of this series ends. The protagonist of this story faces conflict like I've never seen before – he's robbed of his trust, belongings and respect after being falsely accused of rape in the very first episode. For the majority of the first season, the people of the world that he's transported to hate his guts for a crime he did not commit. Yet his only way out of this world is to push forward and fight the monsters that he's been summoned to battle. Myne (or Malty), the character that does the accusation, is easily the most hated character I've ever seen in an anime series and while she is essentially a mustache-twirling villain that has seemingly no reason to be acting the way she is towards the Shield Hero, the conflict that Naofumi must overcome because of her treachery is extremely well done. It's very satisfying when he finally does earn the respect of the people and Myne finally gets what's coming to her. One of the series' most important supporting characters is Raphtalia, a demi-human half raccoon half-human and slave turned warrior, who serves as the Shield Hero's sword (since Naofumi cannot actually touch or use any weapon other than a shield) and she is definitely one of the most kawaii and badass characters I've seen in an anime all year (it's a tie between her and Nezuko from Demon Slayer for best girl!) This series is super addictive and I highly recommend checking it out if you're into isekai stories.
8. Chernobyl (2019)
Chernobyl is easily one of the most terrifying shows I've ever seen. I'm really bad with horror movies, I don't like to watch them because they scare the hell out of me and they stay with me for a long time. Yet this series was easily one of the best horror movies/tv series I have ever seen, and the 'monster' isn't even visible – and that's the scariest part. The show also piqued my interest in learning about the Chernobyl disaster, how a reactor core works (basics, of course), what separates Canadian reactors from Russian ones and the importance of nuclear power in general. Jared Harris delivered an incredible performance as Valery Legasov, the man who investigated and helped mitigate the Chernobyl meltdown from being a worldwide disaster. Culturally this show blew up on people's radars, generating a ton of great memes this year. This show also blew up in the awards circuit, taking home 10 Emmy's and 2 Golden Globes! You gotta give special credit to Craig Mazin, the brilliant mind behind this series as well as Hildur Guðnadóttir who composed the score for the series using actual nuclear power plant sounds like the basis for most of her haunting compositions. All in all, the show is not anti-nuclear power but rather the show is anti-bureaucracy that also takes a hard stance against climate deniers by saying, hey maybe we should listen to expert scientists once in a while.
7. Demon Slayer – Kimetsu No Yaiba (2019 -)
Demon Slayer began somewhat too cliche for me. I wasn't as into this series until I really hit episodes 3, 4 and 5. It begins like most anime series – a protagonist's family is hurt or killed and he swears revenge upon those who did it. He must go through trials and tribulations to become strong and actually have the strength to get his revenge. But when I got more into it, I realized the details that separated it from all the others. Our protagonist, Tanjiro, whose entire family was massacred by a brutal demon, joins the ranks of the "Demon Slayers" in order to not only find who killed his family but also find a cure for his sister, who wasn't killed by the demon but instead has become one. Yet she is the only demon who doesn't eat humans and uses her powers to help her brother. It also has some similarities to the anime series Bleach but I'd say there are enough differences that I love Demon Slayer more. This series picks up way faster than Bleach and the characters and conflicts are far different. Nezuko, Tanjiro's sister, is also kawaii as hell and she's got insanely powerful physical and magic abilities to boot. The fights in this are great and are definitely on the same level as Bleach or Naruto. So if you're into relatively typical shonen anime series, definitely give this one a watch because it's binge-able as hell.
6. Dr. Stone – Dokutaa Sutoon (2019 -)
Dr. Stone is easily one of the most unique anime series I have ever seen. There truly is nothing like it out there. It follows Senku, a genius with Rick from Rick and Morty level intellect that one day, along with all of humanity, gets petrified into stone for 3700 years (and they're conscious while they're trapped in stone, Senku literally counts every second he's petrified which is the only way he knows how much time has passed). One day, Senku is freed from his petrification and must rebuild humanity from scratch – dedicating his life to bringing humanity from the stone ages back to the modern era (that's basically 4000 years of technology that he's trying to recreate in the span of an average human life). Each episode (or several usually), Senku uses real-life survival techniques and science in order to create tech FROM SCRATCH such as the lightbulb, gunpowder, glass (it's crazy how screwed humanity would be without modern spectacles for eyesight), metals, pottery, clothing, shelter, alcohol, ramen soup, gas masks, cola and eventually by the end of the season, a cell phone. This show is a science teacher wet dream, so if you're looking for an entertaining and unique anime series look no further. It's already got renewed for season 2 and it ends on quite a climactic moment, so no need to worry about being left hanging!
5. Watchmen (2019 -)
This one brought out a lot of whiny, racist defending bootlickers out of the woodwork. It's funny because the first and second episodes were truly racists detectors just like the actual machine in the series. Many people on IMDB review bombed the show after only the 1st episode and whined about how the show was demonizing white supremacists. Nevertheless, HBO's Watchmen is easily one of the best shows of not only the year but of the entire decade. If you told me somebody would be making a sequel to my fave graphic novel of all time when I read it in 2009, I would have said: "fuck that, it'll be shit". Of course, at the time I had no concept of who Damon Lindelof was (I didn't even start watching LOST until 2014) and with the recent release of Snyder's Watchmen (2009) movie, I was extremely disappointed and disillusioned with any live-action adaptation of the graphic novel (all I wanted was that damn squid to show up!). But this is exactly why I was so excited about this series when I heard it was being released. As soon as I knew who was showrunning it, starring in it, and the fact that it was a sequel to the graphic novel NOT the movie, I was instantly interested. But nothing could have prepared me for what the show was actually going to do. Lindelof his crew made a show that had the heart, soul and blood of the original source material that it was making a sequel to. The cinematography and editing are outstanding and it truly is the heir apparent to the graphic novel. The story itself was also incredibly satisfying. Instead of the doomsday clock being about another world war, Lindelof suggests that our new doomsday clock is related to race relations in America. The show uses several surviving characters from the graphic novel and shows how their intergenerational trauma is passed down to the next generation of masked vigilantes. I will say that, of the new characters, Looking Glass is easily my favourite. Played by Coen Brother's collaborator Tim Blake Nelson, his character is an example of the PTSD that the alien squid monster caused on the people of New York (or Hobokin New Jersey, in his case). Regina King kills it as Angela Abar, and it's no wonder Lindelof cast her since she did so well in his second and third season of The Leftovers. Jeremy Irons acts incredibly as an aged and disillusioned Adrian Veidt. While Jean Smart has become an older, more Comedian version of Laurie Juspeczyk (or Blake, since she fully accepts her own father). Aquaman actor Yahya Abdul-Mateen II delivers one of the best performances ever as Cal Abar and I'm extremely looking forward to his performance in the upcoming Matrix 4. There's some phenomenal twists and turns to this series and I cannot recommend it enough if you're a fan of both superhero subversion and the original graphic novel.
4. Mr Robot (2015 – 2019) Season 4
Mr. Robot's fourth and final season will go down in history as one of the best received and most satisfying final seasons of a TV series of all time. The characters were profound, the soundtrack extraordinary, and the story was intense, emotional and well written. Season 4 boasts some of the highest-rated episodes on IMDB of all time, including 407 Proxy Authentication Required which saw season 1 villain Vera taking Elliot and his therapist hostage in order to get Elliot on his side. I would say this episode is one of my favourite episodes of the entire series – it plays out in 5 acts all in one location like a stage play and it reveals an extremely intimate and disturbing detail about Elliot's past with his abusive father (who isn't actually Mr. Robot, since Mr. Robot is a creation of Elliot's own twisted mind). As usual, both Christian Slater and Rami Malek deliver outstanding performances as their respective characters this season. Carly Chaikin as Darlene and Grace Gummer as Dom both deliver great performances, and I'm glad they at least had this final season to really show just how astonishingly well they could portray their characters. But you also have to give lots of credit to the villains of this season. BD Wong is once again incredible as White Rose and we finally get information on her backstory as to why she became White Rose. As said before, Elliot Villar as Fernando Vera was one of the best performances I've ever seen and it's a damn shame he probably won't get much recognition from awards fests. A new antagonist of this season, Ashlie Atkinson, who plays Dom's Dark Army handler Janice, is easily one of the most hated, annoying, and brutal antagonists I've ever seen and she only really needed 3-4 episodes to cement this opinion as fact. RIP to the other characters that didn't make it through this season but there are some surprising twists and turns The cinematography is obviously phenomenal this season as well as Mac Quayle's mesmerizing score – at least he won an Emmy in 2016 for his work composing this series. We gotta thank the USA network for allowing Esmail to complete his story without cancelling it halfway through, like most shows nowadays. The series came to a close with M83's Outro playing, mirroring the end of season 3 where Intro (Outro was the last track and Intro was the first track on M83's Hurry Up, We're Dreaming album) played in the final scene, leading to the credits. I don't want to spoil the ending too much, but I will say I was definitely satisfied and the more I thought about it, the more I enjoyed it. Sam Esmail deserves all the praise you can give for creating this brilliant, stunning and original TV series. It will be missed. Goodbye, friend…
3. The Witcher (2019 – )
Netflix's The Witcher is a great take on the fantasy genre, especially with the disappointing ending of Game of Thrones that aired 8 months prior. The stylistic format of the show is really cool even if the story and timeline of events are somewhat confusing – especially since the timeline discrepancy is not immediately obvious until episode 2/3. Each episode is seemingly a new quest for one of the heroes of the story, Geralt of Rivia which is cool considering how popular the video game adaptations are and since we haven't gotten a fantasy series that's somewhat episodic-like this in a very long time. I also think this show is a great primer for other high fantasy shows that will be releasing in the near future, including Amazon's Lord of the Rings series and their Wheel of Time series. A lot of people were turned off by this series, including Rotten Tomato's critics. But I honestly loved the hell out of this series – and I've actually never played the video games or read the books. Episode 1 may not be the best pilot or the best way to get into the series. In fact, I would honestly consider the second episode to be the true pilot of the show. Episode 2 is my favourite episode in the season and it's where the story really begins and all the characters are introduced, including one of my all-time favourite characters in a fantasy series ever, the bard Jaskier. In the second episode, his character introduces and sings one of the best songs of 2019 Toss a Coin to your Witcher, which is an absolute banger. I truly think that without Jaskier or his song, I wouldn't have rated this series this high on my list – it's just that good. Henry Cavill's performance as Geralt is extremely well done and you can tell he truly cares for the source material (the video games, he's a huge nerd IRL). Anya Chalotra as Yennefer is also a terrific performance from a relatively unknown actress and I find her character extremely relatable and well done. While some people criticize the number of stories in recent years that use a woman's loss of ability to have children as the worst outcome for their characters (I'm looking at you, Black Widow), this story really makes it an allegory for how women must often choose between having a fulfilling career or having children. I also think Yennefer's conflict to reclaim this ability is very satisfying. If you're looking for a great fantasy series to fill in the void that GoT season 8 left in your heart, I'd highly recommend this series.
2. The Boys (2019 – )
Speaking of superhero subversion, Amazon's The Boys was a surprise hit this year, showing how to really subvert superhero stories especially in a decade where superhero stories are so prevalent. While Watchmen does superhero subversion in a way that's somewhat political, this series is a very dark version of the idea that superheroes are an industry. The Boys comments on the Me Too movement, the saturation of superhero media and the capitalist-driven industry that superheroes have become. In this world, the superheroes are the bad guys. They are terrible people who do bad things to people, either on purpose or collateral damage, with very little consequences. Yet the public has no idea just how bad these people are and they truly do believe in them, until our protagonist Hughie loses his girlfriend because of the careless actions of this world's version of the Flash, A-Train. The main superheroes are the 7 – a group of 'heroes' that are very much knockoffs of the Justice League. The worst of them being Homelander – a psychopathic, psychotic version of Super-Man who didn't grow up on a wholesome farm but instead was experimented on and grew up in a lab. Our true heroes of the story, are The Boys; a group of vigilantes led by Billy Butcher, another man who lost the love of his life due to the reckless and selfish actions of the 7, specifically Homelander. The Boys must use their wits and skills to beat the 'supes' as Butcher calls them since they do not have any powers themselves. The series is shot in Toronto but they try to make it look like New York (any Torontonian will not fall for this.) They make Yonge and Dundas look like Times Square and Roy Thompson Hall looks like skyscraper which to me is a very entertaining aspect of the show. This series is addictive, gory and intense as hell. It's super relevant and it's very entertaining.
1. The Mandalorian (2019 -)
I've said it before and I'll say it again, the Star Wars universe is best represented with a combined episodic & serialized storyline. The world of Star Wars benefits from a TV format, take for example The Clone Wars animated series. We got more world-building from that show than anything we've got from the sequel trilogy – and I actually do respect and I really enjoyed the sequel trilogy. I just honestly think this is the right way to do Star Wars stories. The MCU works because it's a 20 film saga that culminated in an epic finale that's still leading to more films to this day. Star Wars has only spanned 9 films, 3 trilogies each. This just isn't enough. So when The Mandalorian was announced, and that Jon Favreau was going to be helming the series, I was obviously very excited. But nothing prepared me for what the series actually was. For starters, I'll say thank you to Disney for delaying the Baby Yoda merchandise and sacrificing the enormous amount of money that they would have made during the Christmas 2019 season in order to conceal the fact that there even was a Baby Yoda in the series. I thought Jon Favreau did something very brilliant this series by including a force-sensitive individual that's crucial to the story but by having the series actually revolve around a character that is not force sensitive at all grounds the series very well. Pedro Pascal as the Mandalorian does an incredible job showing emotion and desire without ever showing his face and while this must have been a challenge for writers, directors and the actor himself, they were able to show these emotional moments extremely well. The first episode may have had badly done CGI but it was a joy to see Taika Waititi's IG-11 introduced along with Baby Yoda by the end of the episode. I don't think anybody expected that episode ending twist and it was a great way to start this series. Werner Herzog's character was also fantastic this whole season and I just enjoy hearing him speak, his accent is mesmerizing and enigmatic like he himself is some kind of alien species from another planet. Carl Weather's and Gina Carano as Cara Dune were also great as regulars this season and I'm excited where they're gonna take them in the second season. This show also had a plethora of awesome side characters introduced in episodic episodes like The Prisoner, in which Mando teams up with an old client of his in order to make some cash by springing a prisoner from a Republic prison ship. This episode introduced great actors like Bill Burr, Clancy Brown, Richard Ayoade and Natalia Tena. Even if they were just in it for one episode, this is the reason why a Star Wars TV series works so well. The combined episodic and serialized elements working in unison are just so satisfying. The serialized episodes of the season are definitely higher rated on IMDB, but I still definitely enjoyed the almost Firefly inspired episodic elements themselves. You can't talk about The Mandalorian without also talking about the memes. Baby Yoda blew up the internet in November and December of 2019 with the sheer amount of memes that were generated. Other memes were created from quotes like "This is the way", the creed that the Mandalorians repeat to each other or Kuill's phrase "I have spoken". Another great aspect of this show is how it explores the world of the Mandalorian creed and the history of their people. The other Mandalorian characters introduced were cool as hell, including Paz Vizla, a heavy armoured Mandalorian that uses a BFG (big fucking gun) and Emily Swallow who plays the badass Armorer that both forges armour and weapons for Mandalorians and uses her own tools to beat the shit out of stormtroopers. The end of the season had Giancarlo Esposito come in as the real big baddy of the season, Moff Gideon. He's the one who has gone through all this trouble to abduct Baby Yoda for the benefit of the remnants of the Empire. While we don't know his endgame for this show or what he wants to use Baby Yoda for, we know that he has a lot to do with the siege and fall of Mandalore and that he possesses the Darksaber – the only black lightsaber ever created, made by the only Mandalorian to be inducted into the Jedi Order. I am beyond excited for season 2 and I think everyone else is too. You just can't ever get enough Baby Yoda!